SM and PM Pigtailed Small Mode Field Diameter Fiber Arrays

Recently there has been significant progress in integrated optical waveguide technologies including silicon photonics. Most of those state of arts waveguide technologies require small core fibers (small mode field diameter (MFD) fiber) or lensed fibers due to their small waveguide core sizes. For many practical device applications, non-lensed small core fibers are preferred since ease in the fiber alignment and robust fiber support.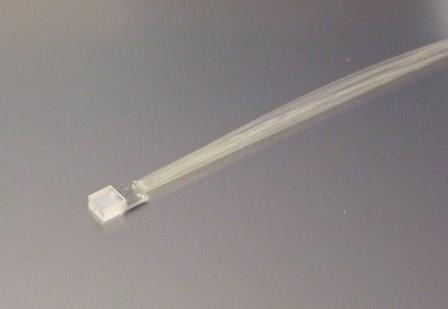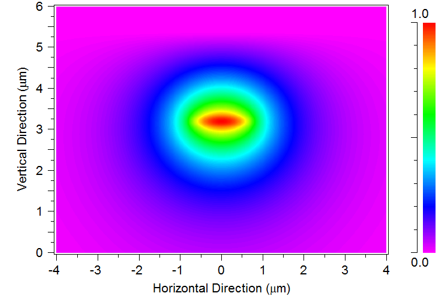 EpiPhotonics has developed small core fiber array pigtails based on PLZT optical waveguide technology which utilized the small core fibers. The small core fiber array pigtails have minimum splicing loss (< 0.1 dB), pitch accuracy better than 0.5 um, and mode field diameters (MFD) ranging from 3.2 um to 7.7 um which match most advanced high-contrast waveguide technologies. Polarization maintaining fiber with small MFD are also available.



- Specifications (updated!) -

Item
Specifications
Note
Mode Field Diameter
3.2 um, 4.0 um, 4.8 um, 6.8 um, 7.7 um
@ 1550 nm
Wavelength
1310 nm, 1550 nm
Fiber Pitch
127.0 um, 250.0 um
Positional Accuracy
±0.3um (within 0.6 um dia)
V-groove accuracy
Channel(s)
1, 2, 4, 8, 16
Polish Angle
0 deg, Angled
Array Material
BK7
Quartz
Pyrex
Silicon

TEC: 7.5 x 10-6/K
TEC:5.0 x 10-7 /K
TEC:3.3 x 10-6 /KK
TEC: 2.6 x 10-6 /K

Splicing Loss
3.2 um < 0.3 dB
4.0 um < 0.2 dB
4.8 um < 0.2 dB
6.8 um < 0.1 dB
7.7 um < 0.1 dB

SMF @1550 nm

Connector
SMF-LC, SMF-SC, SMF-FC
PM-LC, PM-SC, PM-FC
CTE (Coefficient of Thermal Expansion) of waveguide materials
Silica:   5.0 x 10-7 /K
Silicon:   2.6 x 10-6 /K
InP:    4.5 x 10-6 /K
- Applications -

Silicon waveguides
Compound semiconductor waveguides
High-delta silica waveguides

- Ordering Information -

ID
CH
Pitch
Material
Polish
Fiber
MFD
Length
Connector
Polish
EPF
1
2
4
8
16
127um
250 um
B (BK7)
P (Pyrex)
Q (Quartz)
S (Silicon)
0 deg
Angled
SMF
PM
3.2 um
4.0 um
4.8 um
6.8 um
7.7 um
100cm
Custom
LC
SC
FC
PC
APC
(P/N Example: EPF-8-127-B-0-48-100-SP (SC/PC))

*MFDs are at the wavelength of 1550 nm.
*Available MFD of PM fibers are 3.5 um and 6.8 um.


Please contact us at sales@epiphotonics.com for more details and customization.