Sep. 2021

EpiPhotonics will be exhibiting at iPOP2021 to show a prototyp Flexible and Low-Power Consumption WSS
.

Aug. 2019 (New!)

EpiPhotonics released
Ultra-Fast VOA
(Variable Optical Attenuater).
Aug. 2019 (New!)

EpiPhotonics released
PM (Polarization Maintainig) small MFD (mode field diameter) fiber arrays
in addition to SM small MFD fiber arrays.
Aug. 2018

EpiPhotonics contracted with Ministry of Internal Affairs and Communications for the development of High-Efficiency Optical Access Metro Technology.
Nov. 2017

EpiPhotonics released ultra-fast 1x2, 2x2, and 1x8 optical switches packaged in smaller enclosures.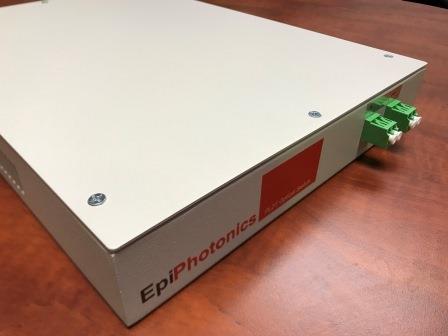 Jan. 2017

EpiPhotonics will be exhibiting at OFC 2017 in Los Angels Convention Center. See you at booth #1319.


Jan. 2017

EpiPhotonics has developed nano-second speed single chip 8x8 optical switches and Polarization Maintaining optical switches which are the fastest available in the industry.


Aug. 2016

EpiPhotonics released
small core fiber with 3.2 um MFD
.

Jan. 2016

EpiPhotonics started a joint project to develop optical switches for data centers under contract with NEDO.